Author

Olivia Duggan, Carlos Velázquez

Published

03/08/23
Hawa Baryoh (left), Florence Saffea (center), and Jenneh Abu (right) are just 3 of the women who make up the BHI MCOE construction team. As of November 1st, 2022, the MCOE construction team has equal numbers of male and female staff. // Photo credit: Build Health International
On August 1, 2022, Florence Saffea was hired as the Tool Depot Manager on the Maternal Center of Excellence (MCOE) construction project and became the first woman to join the team. Florence never worked on a construction site, but she was excited to begin her career on a high-impact community project. The MCOE is a public-private partnership between Partners in Health and the Government of Sierra Leone. Build Health International designed and is now constructing the project. In Sierra Leone, 1 in 17 mothers die prematurely from pregnancy-related causes. The new 120-bed maternal teaching hospital will double maternal health care coverage in the region.
Florence hit the ground running, dedicating herself to working with vendors and tracking essential equipment. Beyond day-to-day responsibilities, Florence felt a unique responsibility as the first woman on the team, and she quickly sought out additional driven women to join her. "I have understood that it's not only men that can do construction work", Florence shared, "but we, as women, can also stand up for our rights and do this work."
Within one month, Florence recruited Hawa Bayoh and Jenneh Abu. Since joining the BHIteam, these women already feel the work has been instrumental to their personal, professional, and economic growth.
Florence shared, "Now that I earn my own money, I will not allow any man to use or abuse me. I have a second chance to be free, educate myself and support my family and my son. I don't depend on someone else's salary anymore."
Like Florence, working on the MCOE allows Jenneh the opportunity to independently support herself and others. When Jenneh's mother died in 2017, much of the household burden fell on her shoulders, as the oldest daughter in the family. With her new career in construction, Jenneh is able to both meet her basic needs and contribute to her family's needs.
Jenneh and Hawa feel compelled to help other women enter the construction field, as Florence helped them. Jenneh expressed that in Sierra Leone, it can be daunting to apply for a job in construction, traditionally a male profession, but she wants women to know that they have a place in this field. "I was so doubtful as a woman about how to apply for a job." Hawa added, "Florence fought and vouched for me, and she has helped me greatly, so I also need to try my best to help fellow women." Since the women were initially hired, the MCOE team has grown to around 20-25 women strong, and counting.
Once it opens, the MCOE will continue to have transformative impacts on women across the region, as the facility will lead to a 121% increase in facility based deliveries and 400% increase in family planning visits. As the Maternal Center of Excellence will be a revolutionary hospital which will expand access to dignified, affordable, and accessible women's healthcare in Sierra Leone, it is only fitting that construction is being led by a strong team of local women.
—-
Learn more about this project and
read the full story here
.
About the Authors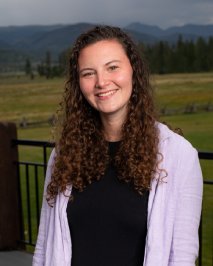 Olivia Duggan is a Global Health Consultant at BHI and a Global Health Master's student at University College London (UCL). She writes about the intersections of health and infrastructure, with a focus on the impact of BHI's work on health systems in resource-poor settings.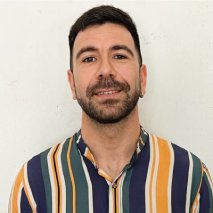 Carlos Velázquez is a Global Health practitioner based in Sierra Leone, where he works as a program specialist for the social justice NGO Partner in Health. He writes about Sexual and Reproductive Health, Gender Equality, and Youth Participation in development.