Author

Raina Fox

Published

03/22/21
As we glide past the one-year mark of the COVID-19 state of emergency here in Boston, there are reasons for hope: Over 1 million Massachusetts residents are now fully vaccinated, and the state has now released its full vaccination schedule - opening up to all residents over the age of 16 starting April 19th. And hope is something we desperately need because this past year has been unimaginably difficult.
As a country, we have lost over half a million people to the coronavirus - a truly staggering number- with nearly 17,000 deaths in our state alone and cases still rising. Many of us have lost loved ones, and whether to COVID-19 or not, the pandemic has meant dealing with loss and grief at a distance. Our lives, relationships, education, work, and communities have been transformed, and we will continue to navigate the complexities of lost time, connection, and agency for years to come.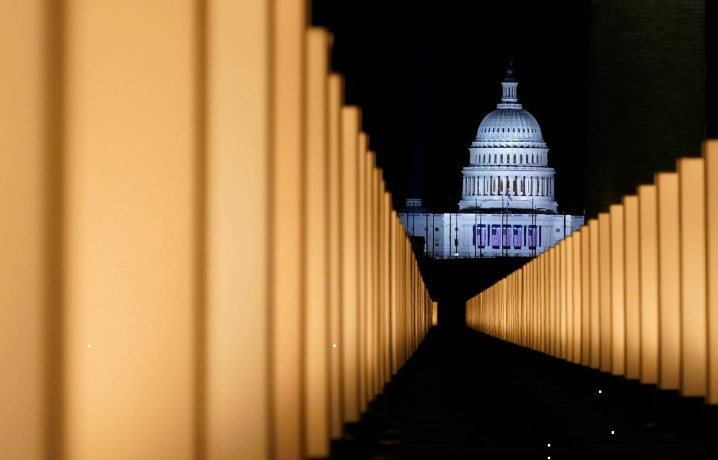 Lights surround the Lincoln Memorial Reflecting Pool, placed as a memorial to COVID-19 victims Tuesday, Jan. 19, 2021, in Washington D.C. - Alex Brandon AP (Source).

Unfortunately, we are nowhere near done. Even as we make progress, vaccines are not equitably distributed within our own country, nor in the world at large. And as the international development community knows, if we don't take a global approach to vaccine equity, access and distribution, the most marginalized people will continue to suffer and the virus will continue to mutate and spread.
Meanwhile, this week we were again reminded of the insidious racialized misogyny baked into the fabric of our country when a young white man in Georgia murdered 8 people - 6 of whom were Asian women. This incident is part of a long history of gender-based violence, anti-Asian violence and racism in the US, which has grown even more fervent in the past year. It is more important than ever that we support and follow the lead of Asian American and Pacific Islander-led organizations and movements such as Asian American Resource Workshop, Chinese Progressive Association of Boston, Asian American Feminist Collective, National Asian Pacific American Women's Forum, Asian American Legal Defense and Education Fund and so many others as part of a broader commitment to deep anti-racist efforts. As always, we count on you to help build out our list of Boston-area organizations and welcome your suggestions for our website here.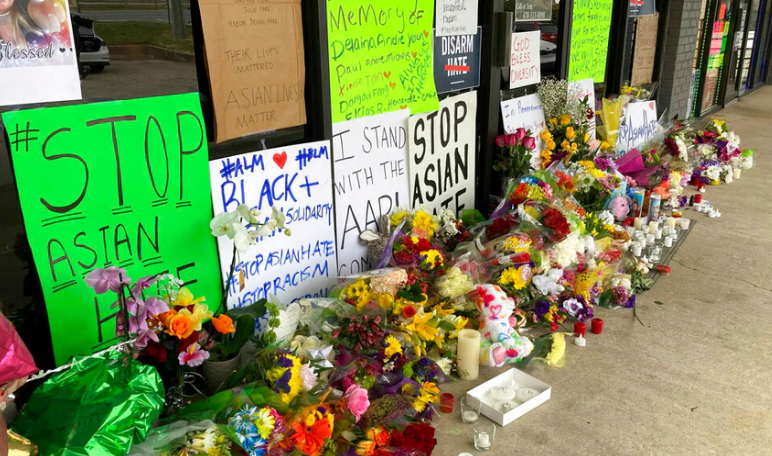 A makeshift memorial is seen March 19, 2021, in Acworth, Ga., in the aftermath of shootings that left eight people dead at three metro Atlanta massage businesses (Source).

And in a year that also included the insurrection of our nation's capital January 6th, the murder of George Floyd and so many others, and growing Black Lives Matter uprisings across our city, country and the world, many in the international development sector have been confronting our historic complicity in racism, colonization, and white supremacy and reflecting on how we can transform ourselves individually, as organizations and as a sector. This work is desperately needed, and we at BNID are committed to continuing to support anti-racist efforts here in Boston and beyond. We welcome and encourage your ideas, resources, leadership and partnership in this ongoing process that must be at the very core of our work - please email us at [email protected]
When I think about all that has happened in the past year (which the above doesn't begin to cover), truthfully I feel overwhelmed. Last April, I wrote a blog post about the ways that the emerging virus was revealing our interconnectedness, and this turned out to be true in ways I could not have predicted.
No one of us has all the answers. We must start from a place of humble self-awareness, committed to empathy, connection and a vision of greater social justice. We must recognize loss, honor our grief, and work together to cultivate hope. We must learn from those who have been doing the long work of global justice beyond our personal awareness, and be ready to adapt and change and grow together as new challenges come our way. Thank you for your commitment to doing that hard work with us.
-Raina Fox, BNID Executive Director