Author

Raina Fox

Published

04/19/21
As a diverse community committed to the ongoing work of global justice, we know you share our horror as once again we are reminded of the racialized violence that has plagued this country since its founding. It is our collective responsibility to fight structural racism and injustice in this country as we seek to advance human rights and development worldwide.

Since testimony in Derek Chauvin's trial began on March 29th, more than three people a day have died at the hands of law enforcement. Last month, a Chicago Police Department officer shot and killed 13-year-old Adam Toledo while he stood facing the officer with his hands up in surrender. And less than 10 miles from the courthouse where Mr. Chauvin stood trial, a veteran police officer fatally shot Daunte Wright, saying she mistook her gun for her Taser. Indeed, since at least 2013, about 1,100 people have been killed each year by law enforcement officers, according to databases compiled by Mapping Police Violence. These statistics remind us of the desperate need to transform racist police violence and corruption and invest in building safer communities for all.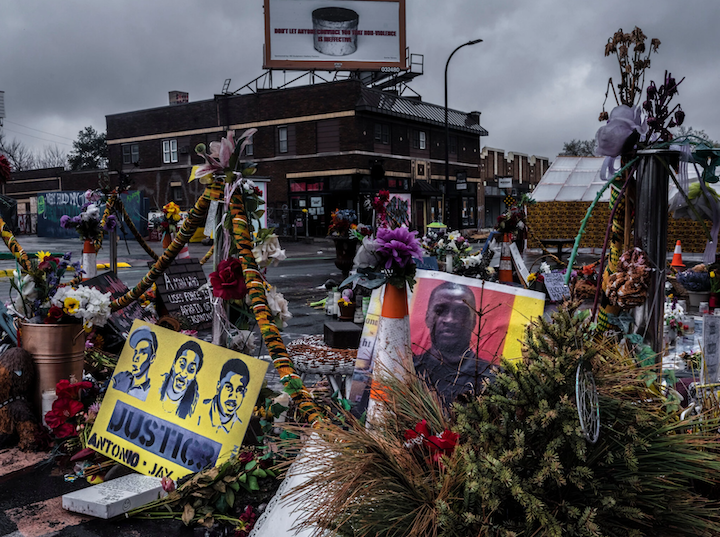 A memorial for George Floyd outside Cup Foods. Credit: Joshua Rashaad McFadden for The New York Times

We also learned of yet another mass shooting last Thursday that left eight people dead and several others injured at a FedEx facility in Indianapolis. Among the dead are four members of the Sikh community in Indiana — home to an estimated 8,000 to 10,000 Sikh Americans, who have too often been the target of violence. In the last five years, there have been at least 29 shootings with four or more fatalities, according to a database compiled by the Violence Project.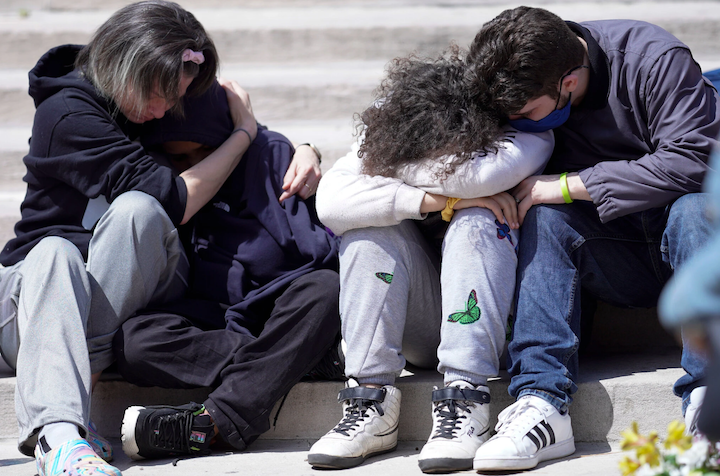 Hugs are exchanged on Sunday during a vigil for the victims of the FedEx shooting in Indianapolis. Credit: A J Mast for The New York Times

Last month, in the wake of the murders in Atlanta, we reflected on a year of pandemics, and we should not have to be adding more examples to the list. Like you, we at BNID are horrified by the continued violence being perpetrated in our communities, particularly against racialized and minoritized people. We recognize that this violence is part of the long history of white supremacy upon which this country was founded, and understand that it has impacts large and small within and across our organizations and those we seek to serve. We are also reminded of the particular importance of doing the difficult work of confronting the international development sector's historic complicity in colonialism, racism, violence, and white supremacy, and to work towards the transformation of ourselves, our organizations and the sector.
We would love to learn from you about how you are holding space for these conversations, to hear your ideas and suggestions for ways BNID can support efforts further, and to share your resources and events on our website and in our networks. Please email [email protected] with stories and suggestions, and you can directly contribute organizations and events to our website with this link. We also recommend you check out this evolving and expanding list of resources curated by the Providers' Council to support racial justice in Massachusetts and nationally. Thank you for your partnership in this important and ever-evolving work.

- Raina Fox, BNID Executive Director