Author

Brigid Fister, Jane Nungari, and Abigail Russo

Published

03/08/23
We have all heard the nefarious saying, "girls should be seen and not heard." But what happens when girls challenge this type of attitude and make themselves heard? Girls' voices should be amplified, today on International Women's Day and every day.
In the past thirty years, Rwanda has been recognized globally for high levels of innovation and educational progress. However, challenges such as poverty, gender bias, and the continuing recovery from the 1994 genocide against the Tutsi still remain. For Rwandan youth, some of these challenges manifest in gender-based violence and school dropouts. But when CorStone staff members traveled to Rwanda, they saw so much more than challenges. They traveled between different schools and met with teachers. One of these visits was to an all-girls school in Rulindo, where passion fruit trees dot the hillsides, their fruits squeezed into juice in nearby factories.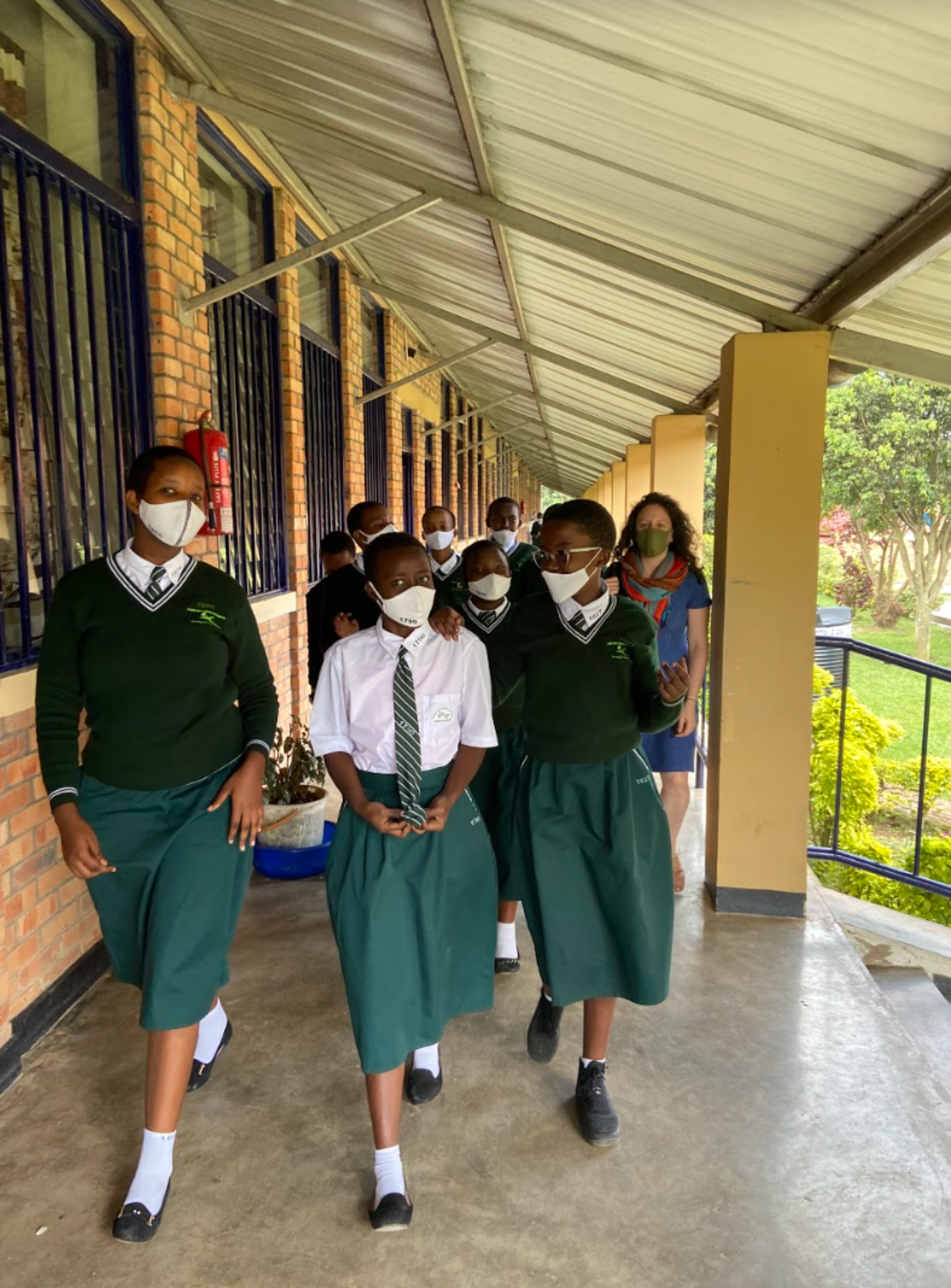 Source: CorStone Staff
CorStone piloted Youth First Rwanda in fifty Rwandan schools in 2021. The Youth First program is a school-based resilience and adolescent health program designed to improve student wellbeing. The yearlong curriculum guides students through topics such as using character strengths, future planning, and opposing violence. Students are guided through sessions that help them develop self-awareness and self-advocacy skills that are critical to caring for both their mental and physical health. Within the program, students learn to identify gender bias and apply their skills to dismantle restrictive gender norms in their communities.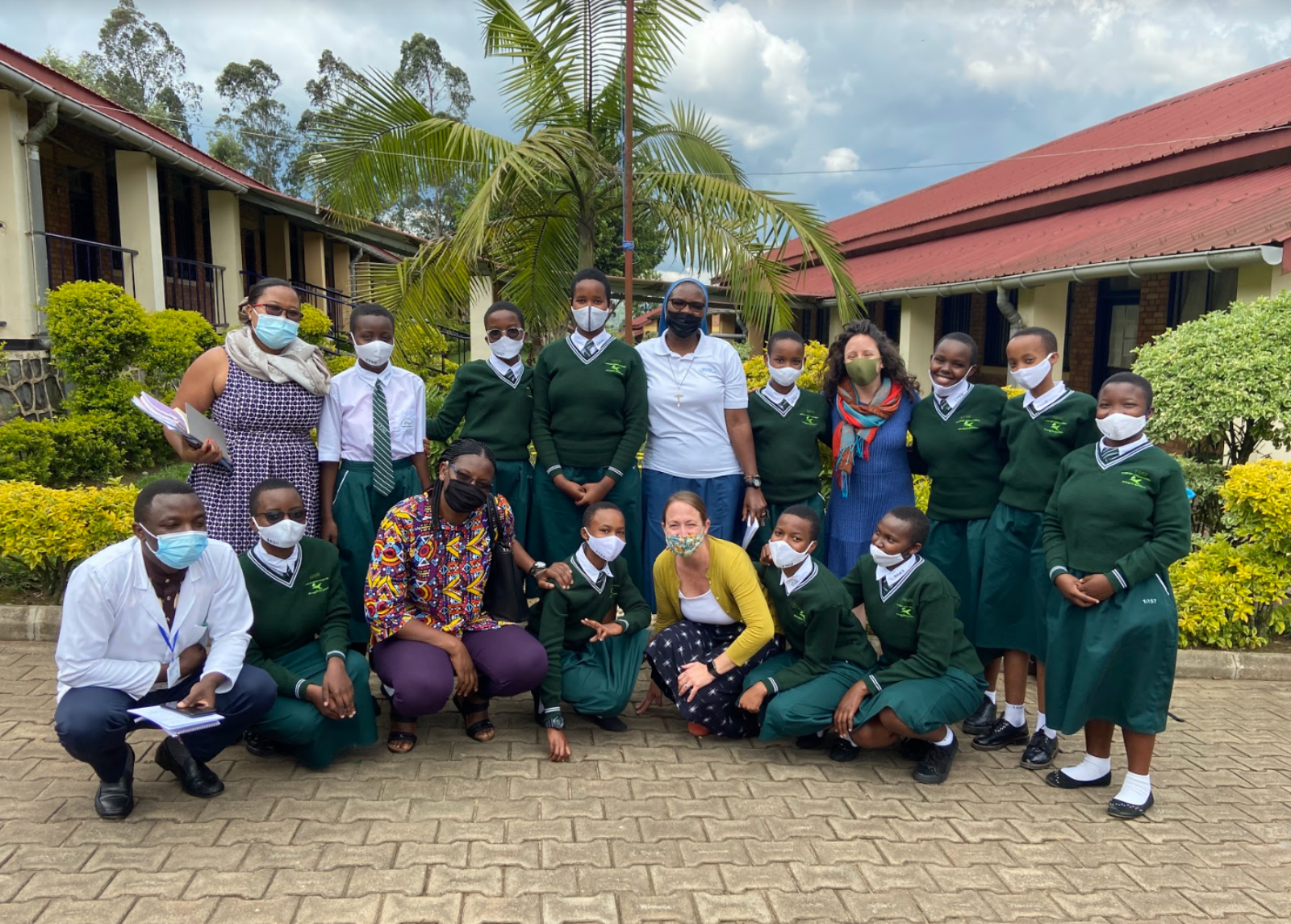 Source: CorStone Staff
As the CorStone staff members walked into a classroom, they were greeted by a circle of students in forest-green skirts. They were anything but silent! The rows of girls seemed to strain at the seams. The staff members had never been confronted with a room so full of female voices eager to be heard. One after another, the girls spoke confidently about different aspects of the Youth First program which had altered their perceptions and lives. One girl spoke of how the program made her think differently about how she could utilize her strengths to become a doctor. Other girls followed with their own visions, and suddenly, the room was filled with future business people, teachers, and advocates.
In 2022-2023, CorStone and The Wellspring Foundation for Education launched a mixed-methods evaluation of Youth First among 7,000 Rwandan youth. The evidence from this evaluation will serve as a roadmap for the scale-up of Youth First; by the end of 2025, CorStone plans to bring Youth First to no fewer than 30,000 Rwandan students. Youth First programs also operate in Kenya and India, as well as Girls First in India for girls from marginalized communities.
What stayed with CorStone staff were the girls' voices. The strength of their words, the desire to speak clearly and without fear, continued to echo. Through the Youth First program, these girls were not only encouraged to dream about their futures, but were given the tools to begin building them into reality.
About the Authors:
Brigid Fister serves as CorStone's Program Associate and is based in Washington, DC. She graduated from the Harvard Graduate School of Education in May 2022 with a Master's Degree in Education Policy and Analysis and a concentration in Global, International, and Comparative Education. Brigid's desire to work in education was solidified during her time as a Peace Corps Volunteer (PCV) in Dhading, Nepal, where Brigid worked as an English teacher. In addition to classroom teaching, Brigid created an after-school program in her village focused on art, conversational English, and discussions of mental health and societal inequities.
Jane Nungari Njuguna (B.ed, M.ed, PhD candidate) currently works with CorStone as a training and curriculum development consultant. She managed CorStone's resilience programs across East Africa for several years. She lives in Nairobi, Kenya

Abigail Russo is an international development professional based in Boston, Massachusetts. In her current role as CorStone's Instructional Design Manager, she oversees learning innovation for resilience programs across India, Kenya, and Rwanda. Her collaborations in international education and global health have spanned East and Southern Africa, South Asia, Australia, and across the United States. She holds degrees from Harvard University and Washington University in St. Louis.