Author

Gabriela Corbera

Published

09/29/15

Economic development is complex. It requires the integration of various disciplines and many different players. This week we had the opportunity to visit a renowned research center in the Greater Boston area, the Center for International Development (CID) at Harvard University, and speak with its Executive Director, Marcela Escobari, about the center's mission and her career advice for anyone interested in development.
CID was recently ranked among the 5 most influential international development think tanks, according to UPenn's 2014 Global Go To Think Tank Index. When Escobari joined Harvard's Center of International Development in 2007, it had 3 staff members. Today its staff and team of doctoral and post-doctoral fellows exceeds 65, in addition to the more than 50 faculty affiliates spread across six Harvard Schools.

The mission of the center is to do cutting-edge research and find viable solutions to problems of global poverty. "At CID we aim for bold ideas that can transform the practice of development," says Escobari. "Our role is to focus on breakthrough research and make sure it is easily available for policymakers, researchers, and practitioners on the frontlines of development."
CID is comprised of three core programs: Building State Capability, which works to improve capacity of governments to implement policies and programs; Evidence for Policy Design (EPoD), whose team brings evidence-based research to the design and implementation of public policies around the world; and the Growth Lab, where researchers help countries understand which sectors of their economies have the most potential for growth and what kinds of policies can create that growth. Rather than applying a blanket approach to all development problems, CID tailors each analysis to the specific country or context. A common theme among all CID programs is "one size does not fit all."
Currently, CID is working in over 30 countries. One of its most high-profile initiatives is The Atlas of Economic Complexity, an interactive online platform visualizing international trade data and economic indicators. The Atlas features the trade patterns of 128 countries through the last 50 years, as well as predictions of future growth—or "maps," as the team refers to the visualizations, "for users to chart a country's journey to growth." While The Atlas covers national-level data, CID has also begun research projects with the governments of Colombia, Mexico, and Peru to map sub-national economic data. The theories behind The Atlas were developed by Faculty Director and Harvard Kennedy School Professor Ricardo Hausmann.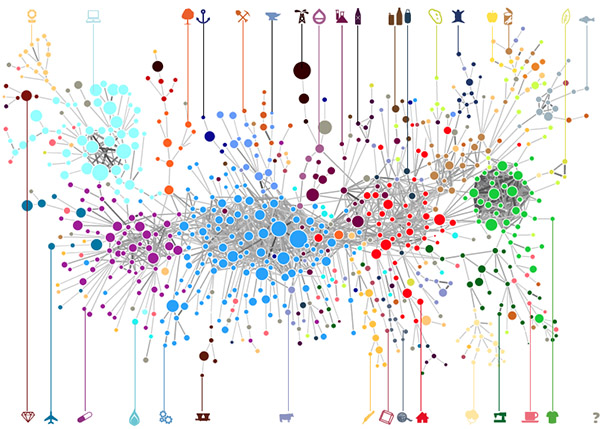 Most recently, a pilot project led by EPoD Co-Director and Harvard Kennedy School Professor Rohini Pande prompted authorities in the Indian state of Gujarat to reform their environmental auditing system for pollution control. The results have been far-reaching, not only leading to a reduction of industrial pollution in one of the most polluted areas of the world, but also potentially changing the practice of self-auditing in other industries.

CID's growth and impact are in part the product of the management and vision of Marcela Escobari. We asked her about her career and the advice she offers to students.
Escobari's interest in development began in her native country. "I grew up in Bolivia, where my parents were doctors. My dad ran a public intensive care unit, and even though kids would receive treatment, families would have to keep coming back to the hospital because they couldn't afford the simplest medications. I saw more kids dying from poverty than disease. The injustice of poverty was embedded in me from a young age," she says.
With this commitment to social change, Escobari gradually developed a career in development. She completed her undergraduate degree in Economics at Swarthmore College. After graduation, she began her career on Wall Street working as an investment banker for J.P. Morgan. "I wanted to learn from a place that attracted great minds and where efficiency reigned. I learned skills that I still use on a day-to-day basis. " She then left banking and earned a Master's degree at the Harvard Kennedy School.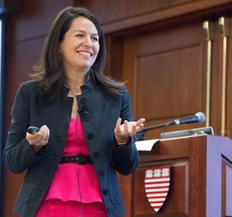 After graduate school Escobari joined Monitor Company, a strategy consulting firm, and later a spin-off called OTF Group, where Escobari advised private and public sector leaders on how to improve export competitiveness. She worked with the tourism industry in Colombia, industrialists in the Dominican Republic, coffee producers in Rwanda, and musicians in Jamaica, helping local firms and entrepreneurs increase their earning potential.
There is much to learn from a person in her position and Escobari's first piece of advice to rising development professionals is to avoid narrowing "the way you think about development." According to Escobari, "People often underestimate the extent to which you can make a positive impact on poverty no matter what field you are in, whether that be working in a refugee camp, a board room, a factory line, or the public sector."

Escobari speaks from experience. Over the years she has served various roles in international development. After years as an investment banker, consultant, and now as director of a research center, she thinks the most desirable skill in the discipline is, "Having the ability to integrate seemingly disparate fields. Economics became more accurate with the insights from psychology. Our work on Economic Complexity mixes physics and network science with industrial policy to come up with actionable tools. These are hard, dynamic problems and they are not solved with silver bullets from one given field."

Perhaps Escobari's biggest piece of advice to those thinking of entering this sphere is to, "Go learn about people who are different than you, and stretch yourself to see the world from someone else's perspective. It can be visiting a small village in Africa, or someone from the other side of town. We all carry our own lens of experience and that impacts the way we try to solve problems. In development, and life, seeing the world through others' perspective can be surprisingly difficult, but is one of the most valuable tools you can learn."
Marcela Escobari is the Executive Director of the Center for International Development at the Harvard Kennedy School of Government. She was recently honored as a Young Global Leader by the World Economic Forum.

For more information on the Center for International Development and its programs, see: http://www.hks.harvard.edu/centers/cid