Author

Alexandra "Sasha" Filippova & Kristina Fried

Published

09/28/23
In a moment when most stories about Haiti focus on catastrophic collapse driven by escalating governance, insecurity, and humanitarian crises, remarkable women law graduates (finissantes) remain undaunted and are working to make human rights a reality in Haiti, with a growing movement behind them. Finissantes Marie Christelle César, Sancarah Merveille, Wesfarly Germain, and Dina Cajuste just completed their theses as part of the Bureau des Avocats Internationaux (BAI) Legal Training Program, thereby clearing a significant hurdle on their path to become qualified lawyers in Haiti. They offer hope and an important illustration of Haiti's most important and impressive resource: young people passionate about human rights and competent to solve Haiti's challenges.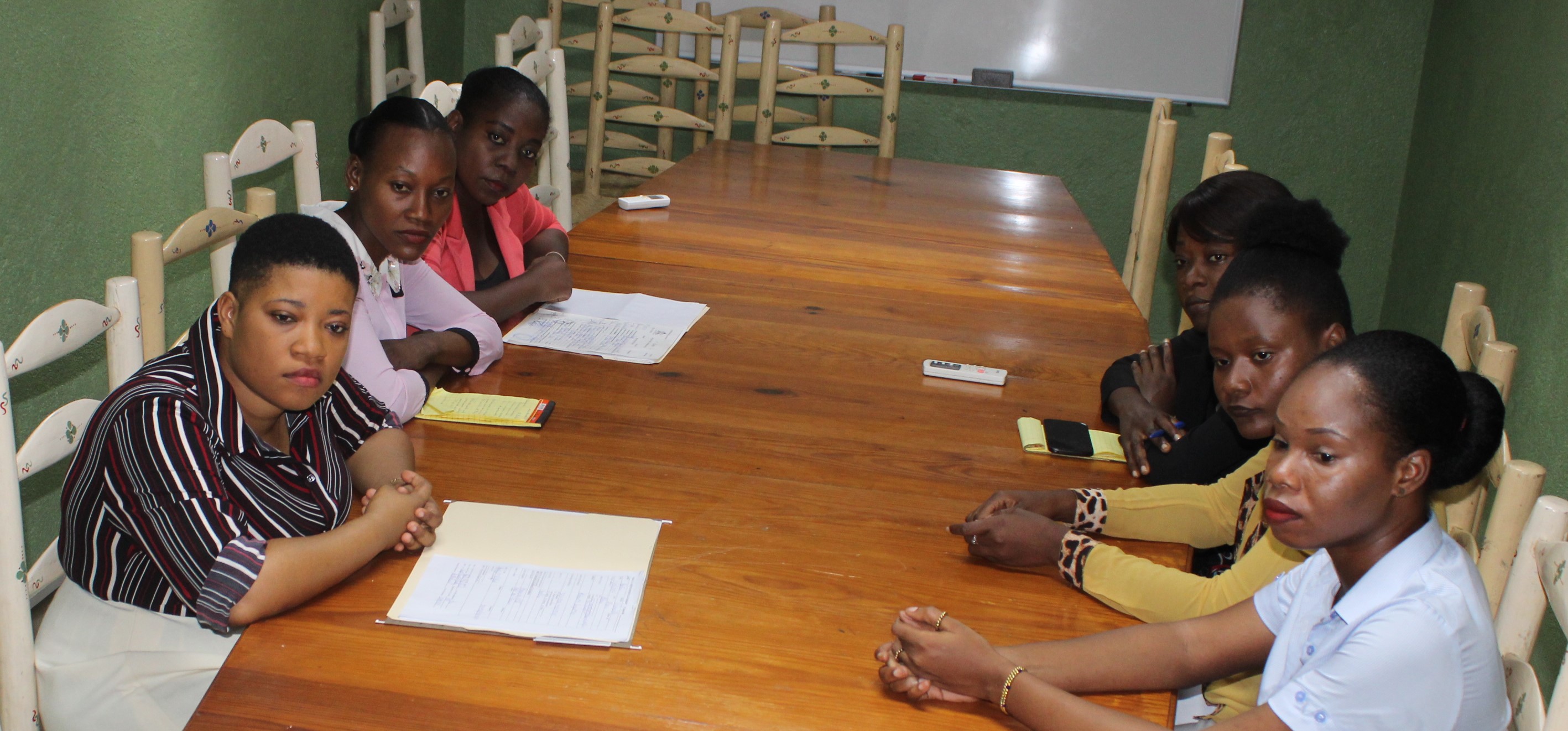 Clockwise from bottom left: Abigail Derolian, Marie Christelle César, Dina Cajuste, Wesfarly Germain, Sancarah Merveille, Fabiola Félix (source: IDJH)

Last month, the BAI and its Boston-based partner, Institute for Justice and Democracy in Haiti (IJDH), convened an international webinar (available in Haitian Creole and English), where the finissantes discussed their academic work, barriers to women's equality in Haiti, and the human rights challenges facing Haitians as a result of a corrupt, incompetent government propped up by the international community.
The conversation, led by Abigail Derolian – a former BAI-supported finissante who now co-leads BAI's Rape Accountability and Prevention Project, addressed the challenges of becoming a lawyer in Haiti, especially for women. The finissantes' accomplishment is all the more impressive considering Haiti's dire insecurity crisis – rampant violence has kept all four women from reaching the BAI office on many occasions and recently forced one to abandon her home. Completing the program in the face of these conditions required dedication and strength, which will be put to good use in the struggle ahead.
And these women are ready to fight to advance human rights in Haiti despite that insecurity and systematic discrimination. "[W]e appeal in the courts for [victims]," fellow former BAI-supported finissante Fabiola Félix explained in her concluding remarks. "The state, the Government . . . should guarantee this work; they should put in place mechanisms." But they do not. "[A]nd it is our duty as lawyers to put pressure on that system so rights are respected in order for the whole population to benefit . . . . and we are going to continue to fight in order for human rights in Haiti to be respected." This is the core of the BAI model: to fight for justice alongside and for vulnerable individuals seeking to vindicate their rights, all while investing in building both that movement of advocates and Haiti's mechanisms for delivering justice.
In an example of that model in action, the finissantes are not only dismantling systemic barriers to women's participation in the legal profession, but also breaking down the unequal and oppressive systems that expose women and girls in Haiti to violence and keep them from public roles. Having "women that are defending the rights of women and girls that are victims of rape" is critical, Me Derolian observed. Their experience in breaking down sexism to seek justice on behalf of women and girls "shows how important it is for us not to stop . . . in spite of all the barriers. . . . It is a pillar for us to continue to fight."
The four finissantes also presented their research on critical human rights issues, including the government's abandonment of Martissant, one of the areas hardest hit by Haiti's insecurity and humanitarian crises (César); the right to civil identity – a gateway to other fundamental rights – in rural Haiti (Merveille); the government's failure to safeguard the right to education, especially for girls (Germain); and the dire condition of Port-au-Prince's healthcare system and how it impacts residents, especially women and girls (Cajuste).
Author Bios: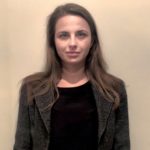 Alexandra "Sasha" Filippova is a Senior Staff Attorney with IJDH, where she focuses primarily on achieving accountability for human rights violations; advancing gender justice, including sexual and gender-based violence; and promoting Haitian self-determination and democracy. Sasha started her legal career as an associate with Shearman & Sterling LLP, where her practice included international dispute resolution, public international law, and human rights. While there, she served as one of the lead counsel in a successful lawsuit against the Syrian government for its extrajudicial killing of war correspondent Marie Colvin. Prior to joining IJDH, Sasha served as a Senior Legal Fellow with the Center for Justice and Accountability and as a Legal Advisor and Fellow with the American Bar Association's Rule of Law Initiative, where she focused on confronting gender-based violence and promoting women's empowerment around the globe.
Kristina Fried is a lawyer and Bertha Justice Fellow with the Institute for Justice & Democracy in Haiti (IJDH), based in Washington, DC. Prior to joining IJDH, she worked in refugee and asylum law at the UN Refugee Agency, with a particular focus on the situation of stateless persons.