Author

Lucy Tantum

Published

05/14/22
If you wear eyeglasses, you can appreciate how vision correction helps you to succeed at school, in the workplace, and in everyday life.
Unfortunately, many individuals are unable to access the vision care that they need. In fact, over 1 billion people worldwide need glasses but cannot afford them. In low-income settings, eyeglasses are often expensive and eye care professionals are scarce. As a result, individuals in these settings are unable to access vision care, and their performance in school or at work suffers as a result.
GoodVision USA works to improve access to vision care by providing affordable, high-quality glasses in low-income countries while simultaneously creating employment opportunities. We operate a country program in Liberia, West Africa, where ophthalmic professionals and services are extremely limited.
GoodVision's work in Liberia has benefited those who could not otherwise afford eyeglasses, including Philipmena, a ninth-grade student living in the capital city of Monrovia. Last year, Philipmena began struggling to see the chalkboard from the back of the classroom. If she didn't arrive early enough to get a seat in the front, she spent the lecture walking up to the chalkboard, taking notes, and returning to her seat.
Philipmena knew that she needed glasses, but this solution wasn't as simple as it sounded. Philipmena is the youngest of nine children. Her father has passed away, and her mother sells food at a local market in order to cover the cost of her childrens' school fees. Philipmena's mother could not afford to purchase eyeglasses.
One day in ninth grade, Philipmena's school received a visit from GoodVision's eye outreach team, which visits schools and communities throughout Liberia to conduct eye screenings and distribute glasses. The Refuge team asked Philipmena to read the eye chart from her desk in the back of the room— she couldn't make out a single letter. They moved her closer to the chart — still nothing. She was finally able to read the chart when seated in the very front of the room.
The outreach team could tell immediately that Philipmena needed glasses, so they arranged for her to visit GoodVision's ophthalmic nurse at our central eye clinic. There, the ophthalmic nurse confirmed Philipmena's prescription and fitted her for glasses. GoodVision glasses are free for students, so Philipmena went home that day wearing a new pair of glasses for the first time in her life.
Today, Philipmena is in tenth grade and has been wearing GoodVision for over a year. She plans to attend university and dreams of becoming a medical doctor. Her grades have improved, she can see the board from any seat in the classroom, and she feels more confident and secure while at school — all thanks to a pair of glasses.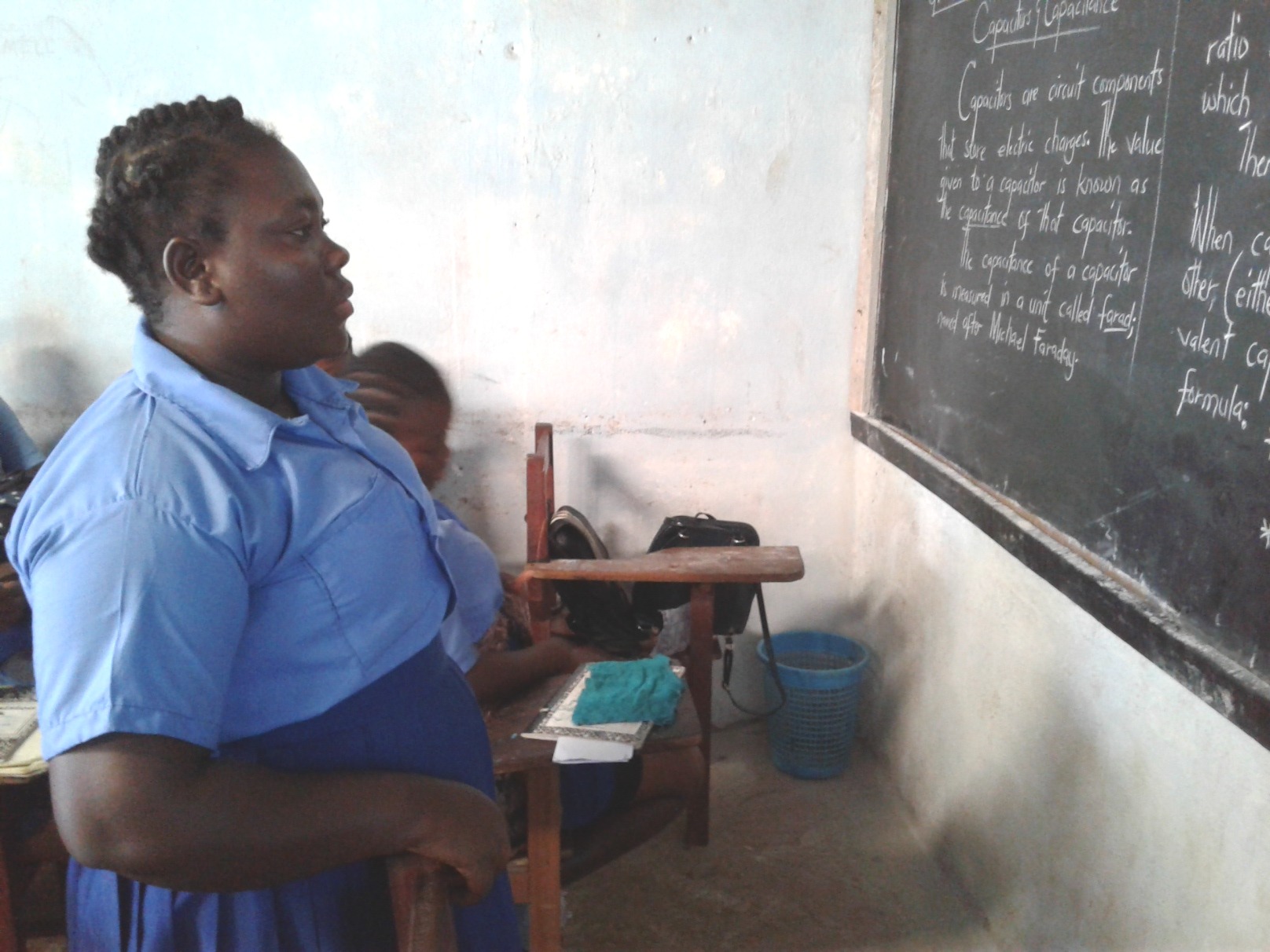 GoodVision eyeglasses recipient Philipmena in her classroom in Monrovia, Liberia, 2021.

About the Author:
Lucy Tantum began volunteering with GoodVision USA after seeing their projects firsthand while working at the National Public Health Institute of Liberia. She is inspired by GoodVision's commitment to locally-derived, sustainable initiatives to improve global health.